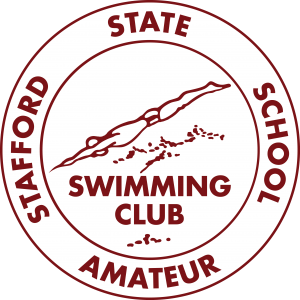 Swim club cancelled 25/2/2202
Due to the weather event and to keep everyone safe swim club is cancelled Friday 25/2.

Friendly Competition
Club nights are all about racing against yourself. Come along and have fun with your mates in a fun and friendly environment.

Register Online
To register for swim club download he registration form from the link above, complete and then email to admin@staffordstingers.com.au. If you are new to swim club please include which strokes your swimmers want to compete in. Events start at 12.5m distances so you only have to be able to swim half a lap to participate.

Everyone is welcome
We meet at Stafford State School pool, but children from all schools are welcome to join. You only need to be able to swim 12.5m to start.
Stafford Stingers Swimming Club is a family orientated club that prides itself on providing a supportive, affordable and friendly place for all swimmers to achieve their personal goals and take part in the wonderful sport of swimming.
We hold club nights every Friday evening at Stafford State School Pool during the swim season, with swimming starting at 6:30 pm and concluding at approximately 8.30 pm. Swimmers only need to be able to swim 12.5 metres to join in and can participate as soon as they feel comfortable to do so. It is a fun family night with a well-run canteen and a raffle drawn during the evening. We hold interclub carnivals during the season and the swim season ends with club championships – where swimmers compete for trophies and medals.
Club fees for the 2021/22 season are $65 per swimmer for the full season. This allows entry to all club nights for the entire season and also allows swimmers to compete in championships if they qualify. Half season rates are also available.
Latest News
Swim Club Cancelled – 25/2/2022

Due to the severe weather conditions club night has been called off tonight.

Stay safe and dry and we'll see you all back next week.

Swim Club returns 25/2/2022

Exciting news! Swim club is back this term, starting Friday 25/2/2022.

Nominations will be open this weekend. Get ready for an action packed term leading up to championships.

New swimmers are still welcome to join in the fun and don't forget if its your first time at swim club you can come and try out for a night for free. Any new swimmers – even in a trial – need to fill out a registration form, use the link below to download, fill out the registration form, then send to admin@staffordstingers.com.au.